EWINDOW®
EWINDOW® is a brand new lighting product, follows the feature of daylight, presents us a very natural scene of blue sky, clear clouds and bright sunshine. It perfectly integrated the latest LED technology, optical design and intelligent control system. It's designed to be a panel light, easy to operate and mount. We believe it will bring you a unique lighting experience-daylighting.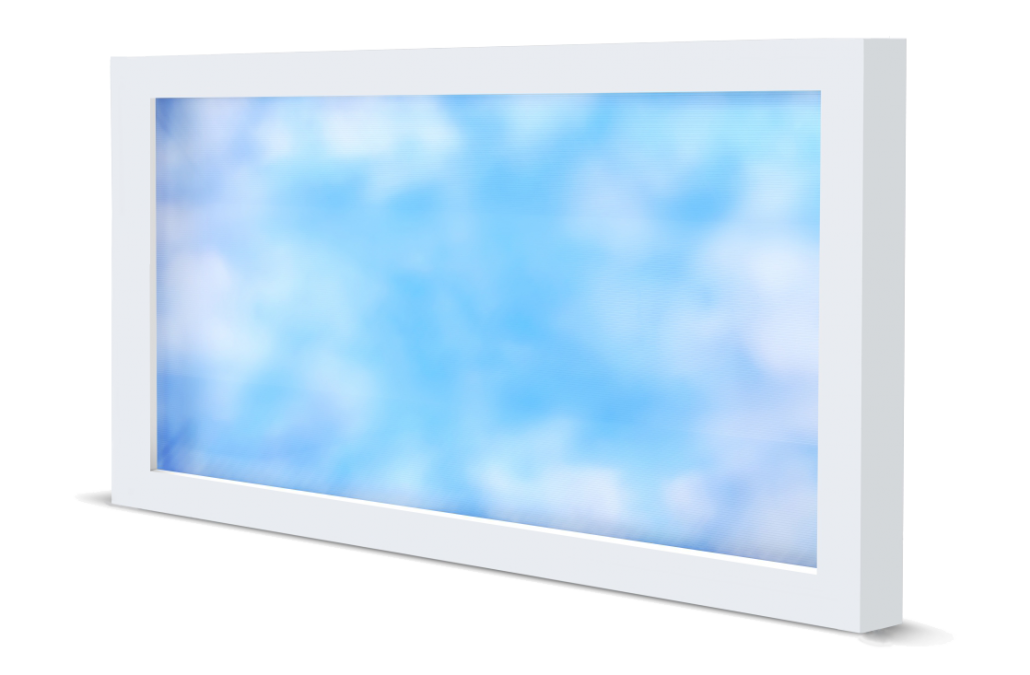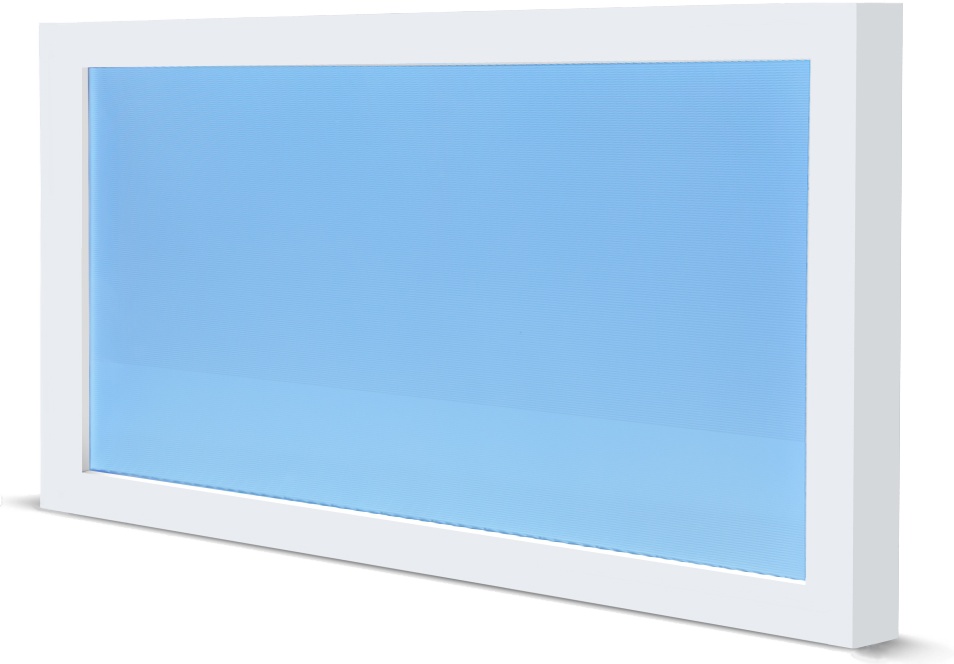 Cloud & Blue Sky View
The special LEDs are used to light up the sky and clouds, then transform them to translucence and 3D vision appearance, so the performance of skylight is very much similar with real sky and clouds.
For those who prefer the pure blue sky, we also provide the EWINDOW® with very clear blue sky and its infinite depth reproduce the true effect of the light and space outdoor.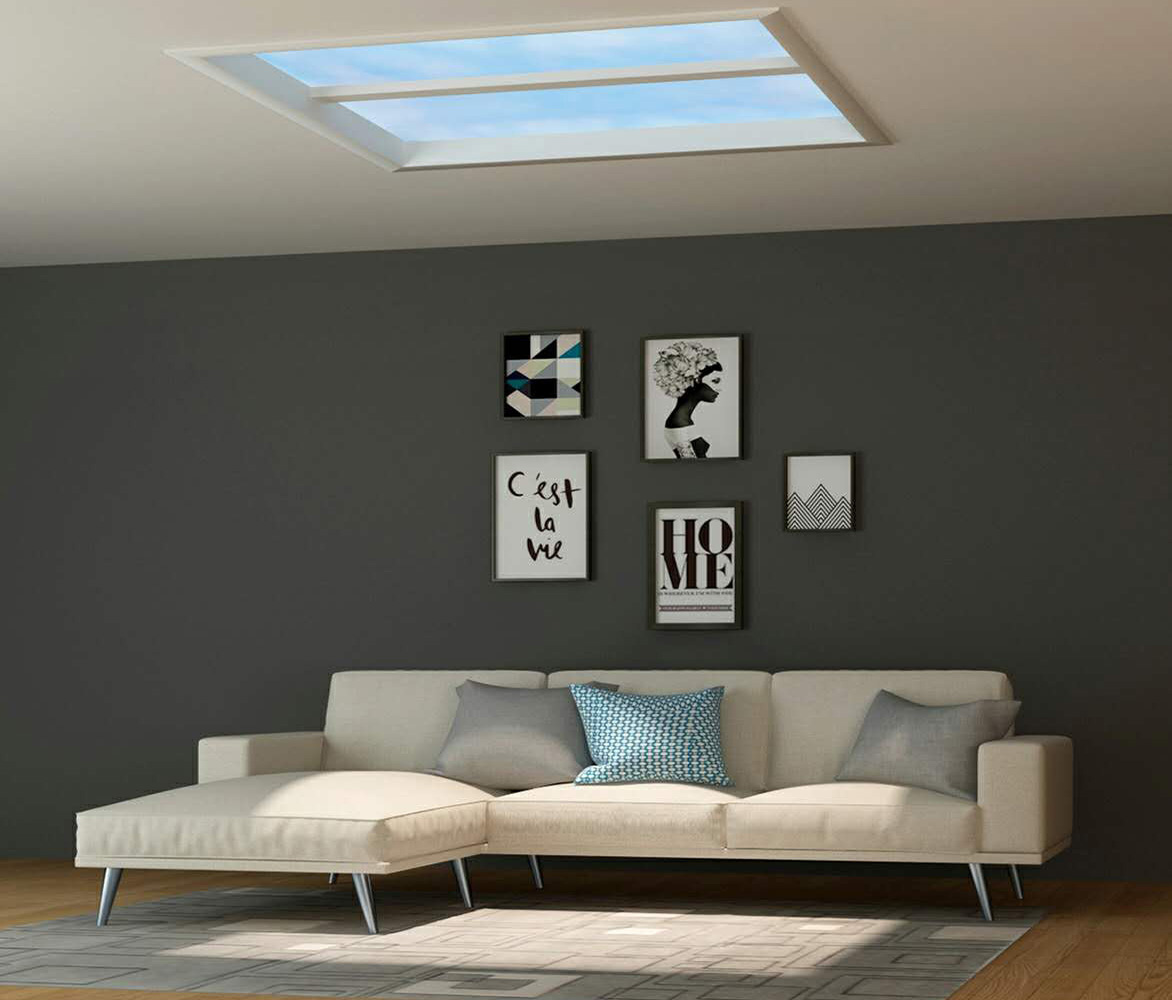 Sunshine
Dozens of lenses groups and micro structure are used to collimate the light and filter the stray light, after several optical tranform procedure. The light comes out and acts like sunshine dose, very bright and highly oriented. The light and shade are clearly distinguish by the edge of lighting spot.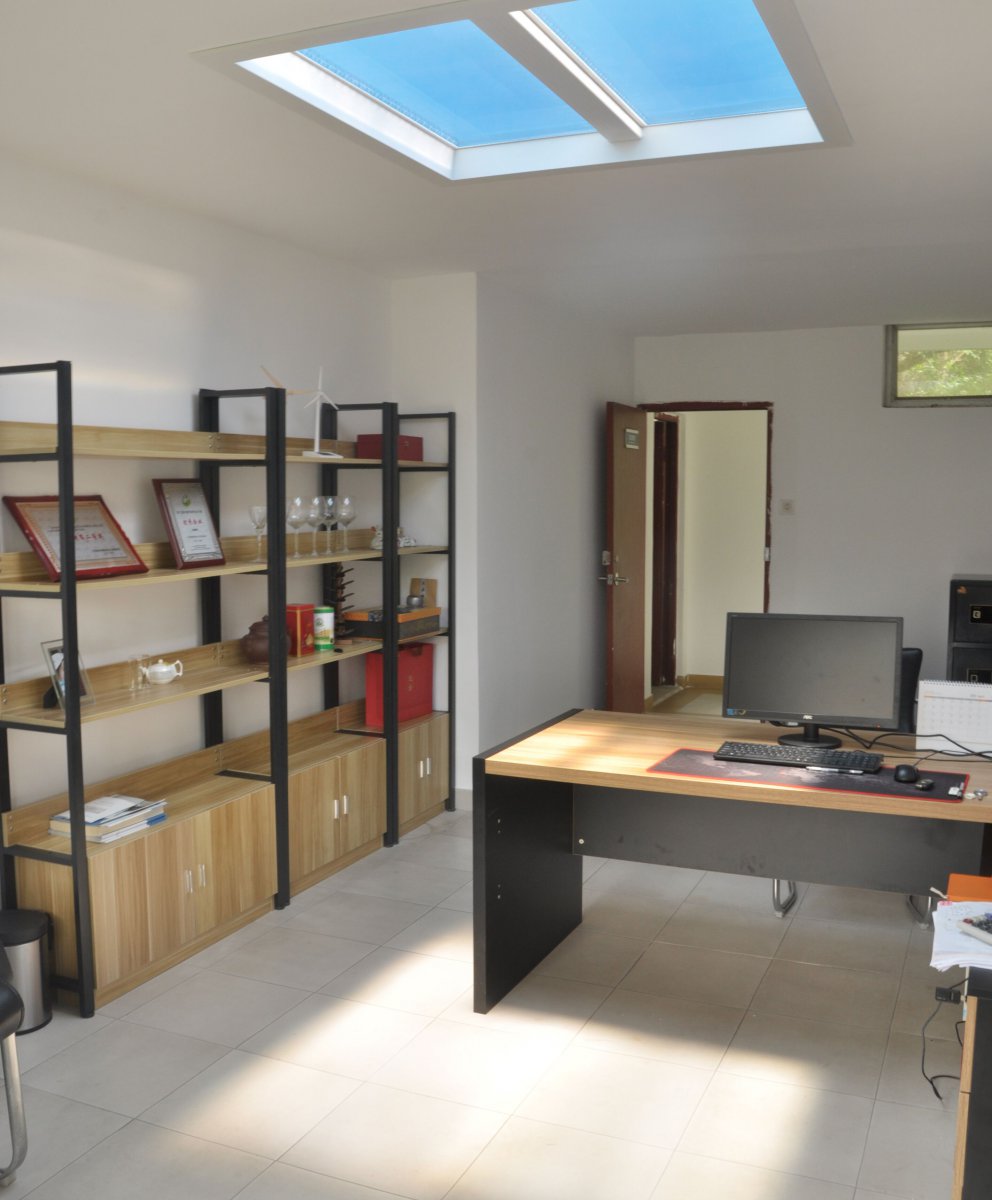 Blue sky
The optimized LEDs illuminate the pure blue sky, and transform them into a translucent 3D visual appearance, present us a clear blue sky and its infinite depth. It casts sharp and clear shadows, enables the unattainable refreshing blue of the sky into the room.

Smart light
After simple setting of local date, time and latitude, the control system can synchronize the lighting ambient to the sun in different time, in different seasons. It's correspond with the natural cycle, also correspond with our circadian rhythm. A user prefer mode can be set too.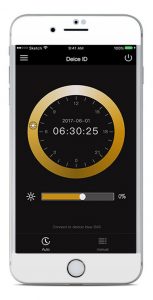 Control approach
There are three control ways, Control Panel, APP, Dali system.
They are all easy to set and use.